---
---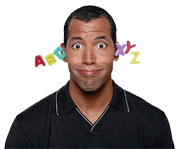 Alphabet Seasonings
Teach your kids the alphabet and how to season foods at the same time. By arranging your spices and herbs alphabetically, children who can spell can find them easier —and the little ones who don't yet spell can use this as a fun way to learn the alphabet. Here's an alphabetical list of a few seasonings and other kitchen items you can taste, smell or explore together—A is for Allspice, B is for Basil, C is for Cinnamon...
A——Allspice
B——Basil
C——Cinnamon
D——Dill
E——Egg
F——Fennel
G——Ginger
H——Horseradish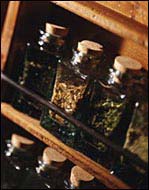 I——Italian Seasoning
J——Jelly
K——Ketchup
L——Lemon
M——Mint
N——Nutmeg
O——Oregano
P——Paprika
Q——Quart
R——Rosemary
S——Sage
T——Thyme
U——Udon (Japanese wheat noodles)
V——Vanilla
W——Worcestershire sauce
X——Xanthan gum (used in salad dressings and dairy products to make them pour better— usually indicated on the ingredients label)
Y——Yeast
Z——Zest (the colored outer skin of citrus fruit)
---
Back to the main Fun & Games page.